Stop Patriarchy | July 15,2014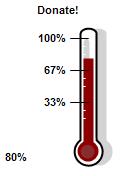 Join with Merle Hoffman (CEO of Choices Women's Medical Center in New York City), Carol Downer (founder of Feminist Women's Health Center in Los Angeles), Rev. Donna Schaper (senior minister at Judson Memorial Church, NYC), Sikivu Hutchinson (Black feminist atheist author), Diane Derzis (owner of the last abortion clinic in Mississippi), and Sunsara Taylor (writer for Revolution, Stop Patriarchy; fighter for abortion rights since 1995) in signing and publishing this new statement:
Stop Patriarchy: Emergency in Texas
Stop Forced Motherhood
Abortion on Demand and Without Apology
"If nothing changes, on September 1st all but six abortion clinics in Texas will be closed (there were 46 in 2011).

"Women will begin dying from dangerous illegal abortions. Others will be imprisoned for self-inducing abortions. Thousands more will have their lives foreclosed by being forced to bear children they do not want – shattering their dreams, trapping them in abusive relationships, and/or driving them into humiliating and dangerous poverty. Rural, poor, immigrant, and women of color will be hardest hit.

"Worse, this emergency in Texas is not an isolated problem…"
We aim to publish this in a major Texas newspaper on August 4th, the first day of court proceedings which will determine whether all but six remaining abortion clinics in Texas will be forced to close on September 1, 2014.
Publication be possible only with your donations.
Add your name and donate to see this statement published in Texas.
Find out more about the Abortion Rights Freedom Ride: Ground Zero Texas.
Billy Joe Cain from Austin, TX, talks about his experience standing up for abortion rights at the 2013 filibuster, what the attacks on abortion represent, and why he supports the Abortion Rights Freedom Ride: